BBC Mandarin Class for Adults
Learning Mandarin language and expand your horizons. A new language means new perspectives, new ideas, new knowledge and a deeper connection with other people.
Learning Mandarin language is not just about having an advantage in the workplace; it is about opening yourself up to new experiences and possibilities. It broadens your mind, opens up opportunities and you gain skills that will serve you throughout your life.
Top 3 reasons why do Malaysians learn Mandarin as 3rd language?
1. Malaysia has a Chinese population of approximately 25%,  being able to communicate in Mandarin with Chinese people strengthens bonds and understanding. Cross-cultural friendships, expanded career opportunities, exciting travel adventures, and deeper insights into how others see the world will benefit you for the rest of your life.
2. Learning Mandarin will give you a competitive advantage in the job market. With many jobs requiring proficiency in Mandarin, learning Mandarin language will help you land your dream job and increase business opportunities. Speaking Mandarin will enable you to communicate with millions of people around the world and gain access to numerous jobs, greater career opportunities and a better quality of life.
3. Do you know that Malay and English has a lot of words that sound similar to Mandarin? The similarities between these three languages make it easy for Malaysians to speak Mandarin. This is a wonderful opportunity for us to learn Mandarin.
BBC Mandarin Class Corporate Clients
5 Main Reasons Why BBC Mandarin Class Can 100% Ensure Your Success:
1. Lifetime Revision for Online Beginner Mandarin Class
After completing BBC 6-month Beginner Course, you are entitled to unlimited free lifetime revision classes. Practice makes perfect! Take as many chances as you can to improve your Mandarin skills and achieve success in life!
2. Lifetime Access to our e-Learning Portal
You will have lifetime access to our e-learning portal, where you can watch videos, listen to audios, and watch our recordings whenever it is convenient for you, so you won't miss a session.
3. Lifetime Teacher Assistance and Support
If you require assistance after class, please contact the teacher via whatsapp or email at any time. Teachers are always available to assist you and ensure that you comprehend what is being covered in class.
4. Have Experience Conducting Corporate Training since 2017
As a HRDF-certified training provider with experience conducting Mandarin corporate training in large companies and public sector, we can definitely help you achieve the level of business and social Mandarin Chinese that you require.
5. 100% of our students have passed HSK1 Mandarin exam
Our students success rate is 100%, they were able to pass their HSK Mandarin exams. They can speak Mandarin fluently and accurately and use proper grammar, pronunciation and tones. Now they are more confident to communicate in mandarin language with Chinese people.
BBC Mandarin Class Master Trainers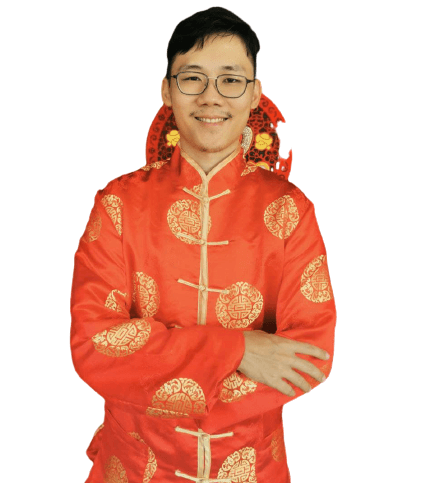 -HRDC-certified trainer with 5 years experience teaching Mandarin in Petronas, MISC, RISDA, Invest Selangor Bhd, MBSA, Universiti Pendidikan Sultan Idris (UPSI), etc
-Coached over 6000 participants from Malaysia, India, Indonesia, US, UK, Japan, Korea, Germany, Thailand, etc
-Born in Jakarta and came to Malaysia for Mandarin education
-Graduated with first class honours in UTAR
-Completed ACCA in Sunway College
-Speak English, Malay, Mandarin, Bahasa Indonesia, Hokkien, Cantonese, Japanese, Korean, Tamil (still learning)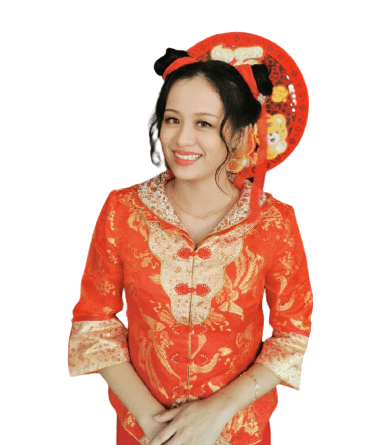 -HRDC-certified trainer with 2 years experience teaching Mandarin in Kindyland, Linaco Resources, Henkel, etc
–Achieved Percentile Rank 90% (total score: 254/300) in HSK6 
-Top student in Chinese subject & achieved A1 in SPM Chinese subject
-Coached over 1000 adults and children from Malaysia, India, Indonesia, US, UK, Japan, Korea, Germany, Thailand, etc
–Graduated with Bachelor of Engineering (Honours) Environmental Engineering in UTAR
-Experience in translating Mandarin technical documents to English
BBC Beginner Syllabus + HSK1
Topic 1 :  Foundation of Mandarin
-How to pronounce accurately with Chinese pinyin and tones
– Differences between Mandarin Chinese and other dialects
– Comparison among Mandarin, English and Malay languages
– Main advantages and benefits of knowing Mandarin

Topic 2 : Self-Introduction
– Introduce my basic details: name, age, location, job, hobby, etc
– Tell about the likes and dislikes
– Express opinions or feelings about a particular issue or topic.
Topic 3 : Greetings
– Greetings in different timings
– How to greet public, friends and family appropriately

Topic 4 : Numbers
– How to say number from 0 up to 1 million
– Apply numbers in various contexts, i.e. currency, telephone numbers,etc 
Topic 5 : Date and Time
– How to tell the calendar month, date, day of the week
– Expression of time, hour, minutes
– Conversation about time and date
Topic 6 : Closed-ended questions and keywords
– Demonstratives
– Common words in daily life

Topic 7 : Open-ended questions
–  What, Where, When, How, Why, What time, Where…

Topic 8 : Buy & Sell things
– Ask and tell about the price, quantity, size, etc
– Common things, objects in daily life
– Common conversation between buyer and seller 
Topic 9 : Order food and beverage
– How to order food, takeaway
– Common food and beverage in menu
– Conversation in restaurant 
Topic 10 : Weather and Transportation
– Ask about the weather
– Modes of transportation
– Common places
Topic 11 : How to ask and answer any question
– How to organize one's thoughts and communicate in correct sentence structure
– Ask polite questions, answer questions and seek information 
Topic 12 : Workplace conversation
– Understand and respond to basic instructions in various business contexts
– Talk about daily business conversation
– Common conversation among colleagues
Sing Mandarin songs, Examination & many more..
We have 3 levels for adult learners :
1. Beginner level (Learn 500 words)
2. Intermediate level (Learn 1000 words)
3. Advanced level (Learn Chinese characters)
Here's latest update for BBC course fee :
1 to 1 Private class : from Rm100 per hour
Online Group class : from Rm60 per month
Offline Group class : from Rm125 per month

Did you know that BBC is the only Mandarin centre that guarantee you can speak Mandarin with 500 words or else you can re-take whole course for FREE!

You will never forget Mandarin words again using BBC long-term memory method
Method #1 Mnemonic/ Homophonic
Method #2 Use Body language
Method #3 Acting with emotion
etc….