Mandarin Class for Adults
Did you know that learning Mandarin widens our perspective, expand our horizons and deepen our knowledge?
Studies have shown that a new language can change how the human mind pulls information together, hence, enabling multilinguals to have more than one perspective on a particular issue.
For decision-makers, this may facilitate negotiations and the ability to see both sides of an argument and different points of view. This is why multinational companies are looking to employ more multilinguals
The benefits of learning Mandarin go far beyond just communication.
It improves our brain performance, broadens our mind, opens up opportunities and you gain skills that will serve you throughout your life.
BBC Mandarin Class 4 Key Steps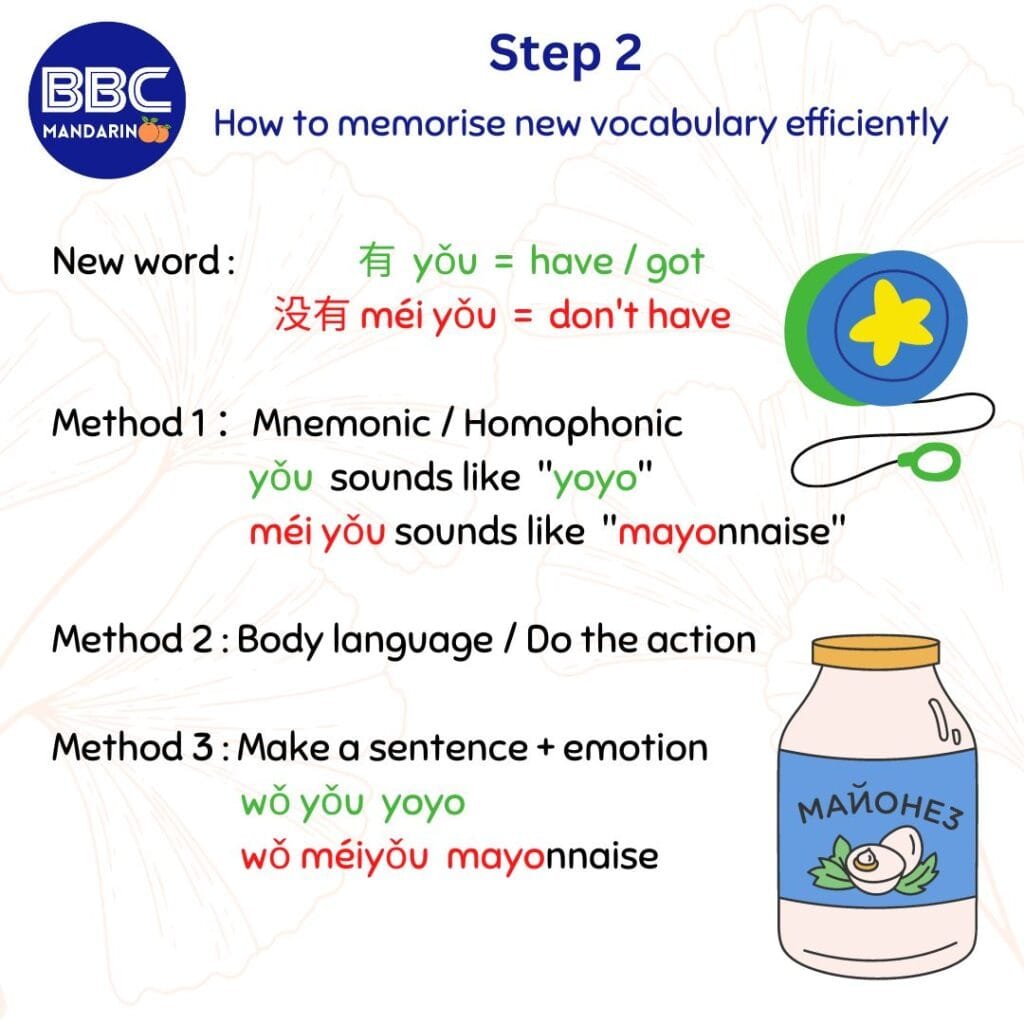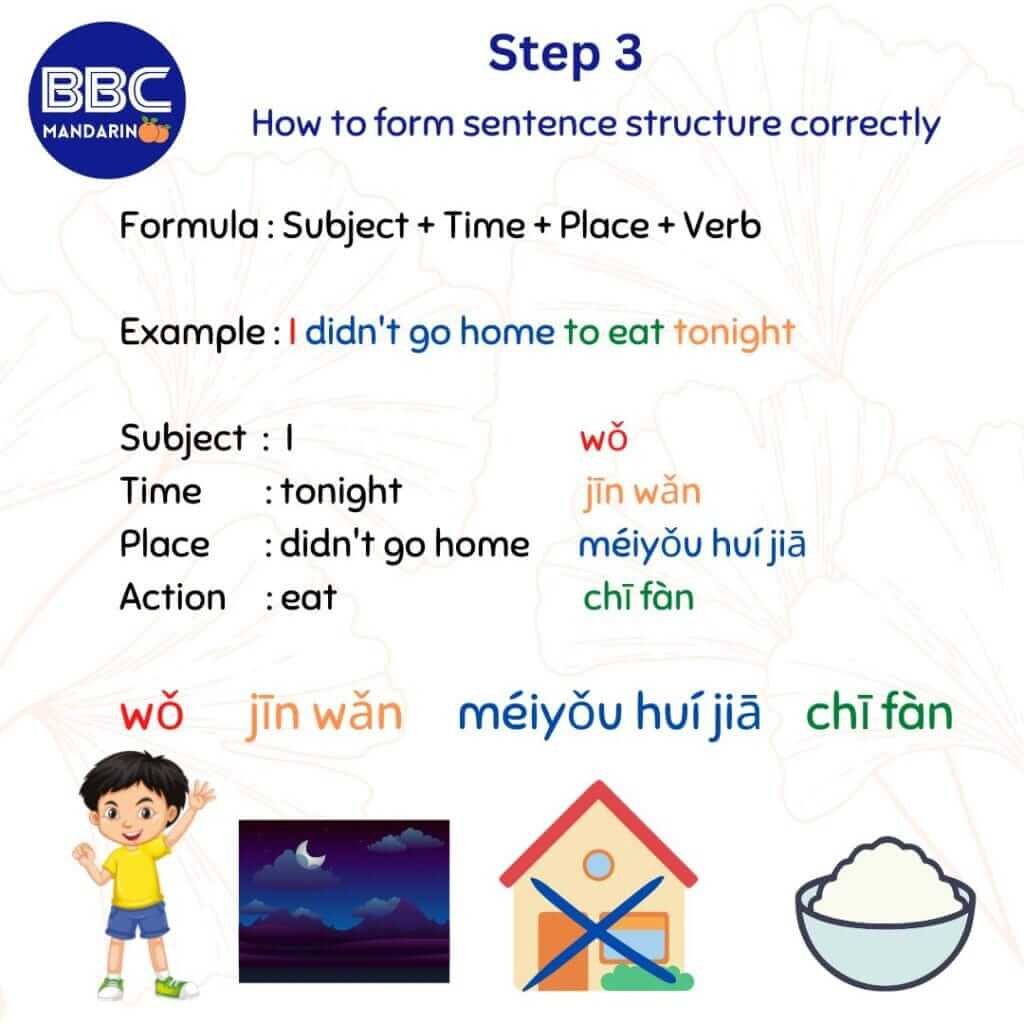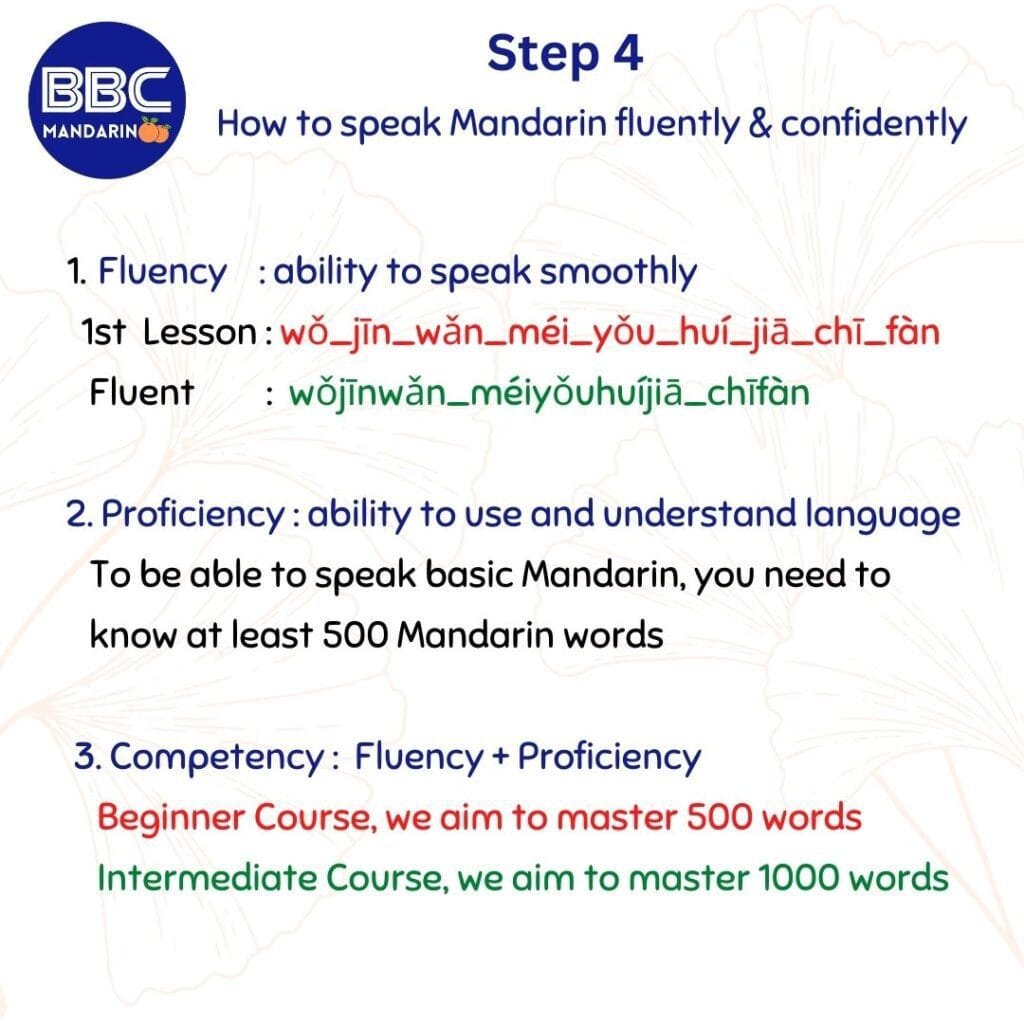 How BBC Mandarin class can help you?
Learning a language is not easy but with dedication and some helpful tips from BBC, we know that anyone can become fluent in Mandarin language if they have patience and stick with it!

BBC makes your language learning experience much smoother and more fun! We simplify Mandarin language for you so that you can save your time and effort in learning Mandarin.
First of all, we set our goal to master 600 Mandarin words for beginner level
Setting realistic goals will help keep you motivated and give you milestones along the way that make it easier and more enjoyable to learn! You can try aiming for being able to hold basic conversations with native speakers after first lesson
Secondly, we keep track of your progress
Tracking your progress is one of the most effective ways to stay motivated. Whether it's keeping track of words learned or skills mastered, having tangible evidence of how far you've come can be incredibly rewarding!
In 2 months, you will be able to speak 100 Mandarin words fluently.
In 6 months, you will be able to speak 300 Mandarin words fluently.
In 12 months (Full Course), you will be able to speak 600 Mandarin words fluently.
Introducing BBC Mandarin Class Trainers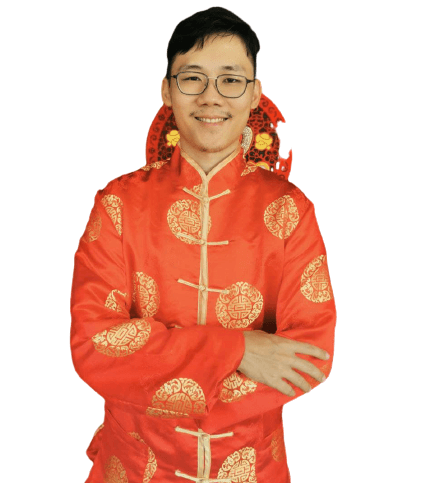 -HRDC-certified trainer with 5 years experience teaching Mandarin in Petronas, MISC, RISDA, Invest Selangor Bhd, MBSA, Universiti Pendidikan Sultan Idris (UPSI), etc
-Coached over 6000 participants from Malaysia, India, Indonesia, US, UK, Japan, Korea, Germany, Thailand, etc
-Born in Jakarta and came to Malaysia for Mandarin education
-Graduated with first class honours in UTAR
-Completed ACCA in Sunway College
-Speak English, Malay, Mandarin, Bahasa Indonesia, Hokkien, Cantonese, Japanese, Korean, Tamil (still learning)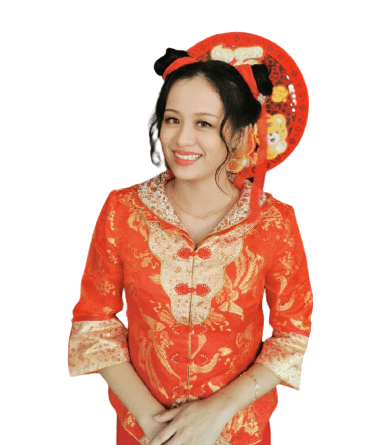 -HRDC-certified trainer with 2 years experience teaching Mandarin in Kindyland, Linaco Resources, Henkel, etc
–Achieved Percentile Rank 90% (total score: 254/300) in HSK6 
-Top student in Chinese subject & achieved A1 in SPM Chinese subject
–Graduated with Bachelor of Engineering (Honours) Environmental Engineering in UTAR
-Experience in translating Mandarin technical documents to English
BBC Mandarin Class Students 5 Stars Reviews
Presentation and Singing Mandarin song in Petronas
Why join BBC Mandarin Class?
1. 100% Results Guaranteed after 30 Mandarin class!
2. Lifetime access to BBC e-learning portal with course books, audios and videos
3. Lifetime teacher assistance and support is available for students
4. All BBC Trainers are certified trainers registered under HRD Corp
5. 100% of BBC students pass HSK1 Mandarin examination

BBC MANDARIN CLASS NEW INTAKE (Don't miss out!)
Online Zoom
New Intake : 20 November 2023, every Monday 8pm-9.30pm
Shah Alam : No. 41-1, Jln Sungai Burung Z 32/Z, Bukit Rimau Seksyen 32, 40460 Shah Alam
New Intake : 14 November 2023, every Tuesday 8pm-10pm
Petaling Jaya : Oasis Square D2-03, Capital 4, 2A, Jalan PJU 1A/7A, Ara Damansara, 47301 PJ
New Intake : 4 November 2023, every Saturday 2pm-4pm
Cyberjaya : Rekascape, Persiaran Apec, Cyberjaya, 63000 Cyberjaya
New Intake : 2 November 2023, every Thursday 8pm-10pm