Mandarin Class Setia Alam
Click here for Table of Contents
Welcome to BBC Mandarin Class Setia Alam!
Our nearest location to Setia Alam is Oasis Square, D2-03, Capital 4, 2A, Jalan PJU 1A/7A, Ara Damansara, 47301 Petaling Jaya (Waze / Google map : BBC Mandarin Petaling Jaya)
Are you ready to embark on a fascinating journey into the world of Mandarin Chinese? Whether you're a complete beginner or looking to improve your language skills, BBC Mandarin Class Setia Alam is the perfect place for you to start.
Why Learn Mandarin?
Mandarin Chinese is one of the most widely spoken languages in the world, with over a billion native speakers. It's not only the official language of China but is also spoken in various other countries like Malaysia, Taiwan, Singapore, etc. Learning Mandarin opens doors to countless opportunities for personal and professional growth.
Building a successful relationship, career or business is very much about "speaking the same language"
Just imagine, you must speak the same language with:
☑️ Your existing customers, so that they are more likely to buy from you
☑️ Your potential customers, so that your marketing can be effective
☑️ Your team members, so that you are able to communicate your thoughts
☑️ Your business partner or investors, so that they are more likely to want to work with you or invest in you
If you can't speak the same language with the person that you are talking to, there is no way for you to have an effective communication
That was why Lee Kuan Yew (Former Prime Minister of Singapore) spent a lot of time learning new languages, and he was able to speak a total of 6 different languages
☑️ He spoke Mandarin, to the Chinese
☑️ He spoke Melayu, to the Malays
☑️ He spoke English, to the English educated people
☑️ He spoke Hokkien, just to communicate to the older people
Plus Japanese and Latin
Learning Mandarin language will open your door to a huge job and business market in all of the countries where Mandarin is the language of commerce like Malaysia, China, Taiwan, Malaysia and Singapore etc.
BBC Mandarin Class Corporate Clients
What to Expect in BBC Mandarin Class Setia Alam?
Engaging Lessons: Our experienced instructors will guide you through structured and interactive lessons that cover essential vocabulary, grammar, and pronunciation.
Cultural Insights: Discover the rich traditions, customs, and cultural nuances of China, which will enhance your understanding of the language.
Practical Communication: From basic greetings to more complex conversations, you'll develop the skills needed to communicate effectively in real-life situations.
Individualized Learning: Our classes cater to students of all levels. Whether you're a beginner or looking to refine your Mandarin skills, we have a class that suits your needs.
Friendly Learning Environment: We believe in creating a supportive and welcoming atmosphere where you can feel comfortable making mistakes and asking questions.
Interactive Activities: Expect engaging activities like role-plays, group discussions, and language games to make your learning experience enjoyable.
Flexible Scheduling: We offer a range of class schedules to accommodate your busy lifestyle, so you can learn at your own pace.
Belajar Bahasa Cina BBC Mandarin is established in May 2015. Our company name is BBC Learning Hub Plt LLP0007993-LGN. We are approved training centre registered under Human Resources Development Fund (HRDF) and Ministry of Finance (MOF).
Vision : To be the most respected provider of Mandarin language training services.
Mission : To help people to learn Mandarin language by providing high quality language instruction in an environment where everyone is respected, actively engaged in learning and oriented to achieving success.
Objectives : To provide high-quality intensive Mandarin language instruction to people who aim to learn Mandarin. Many students will come to learn Mandarin at BBC with little or no knowledge of Chinese, but they will be surprised to see, at the end of the program, how much Mandarin they have learned.
How BBC Mandarin was founded?
1. Vincent was born in Indonesia and he had the opportunity to migrate to Malaysia for Mandarin education. That is exactly where he picked up his Mandarin, which has always been interesting language for Vincent.
2. Our experience in China, particularly in Guangzhou, made us realised that many Western people can speak Mandarin fluently and they can even crack a joke! Then we wondered why not Malaysians?
3. Malaysia demography: We have around 20% of Chinese population in Malaysia. Chinese can speak English, Malay and Mandarin. If more Malaysians can understand and speak Mandarin, this will definetely strengthen our bonding among multi-racial, multi-culture and multi-lingual country.
4. Importance of Mandarin: If you can master Mandarin, you have a competitive edge, which can be use in International business. In fact, Mandarin is the most widely spoken language in the world.
5. He understands the difficulties and struggles of people who want to speak Mandarin. After analyzing and comparing many languages such as English, Malay, Mandarin, Bahasa Indonesia, Hokkien, Cantonese, Japanese, Korean, German, Spanish, etc, he found out the shortcuts and brain hacks to speak fluent Mandarin in 60 hours.
4 Key Steps to learn Mandarin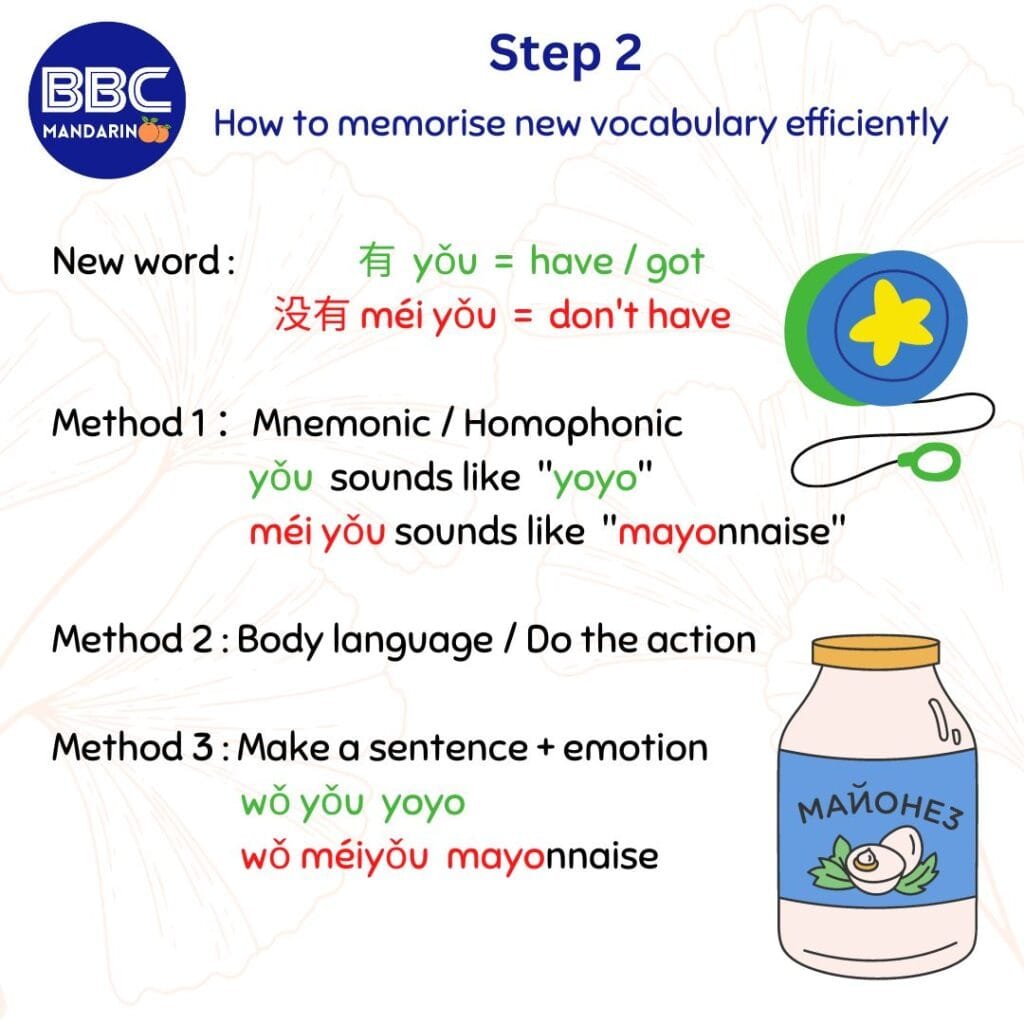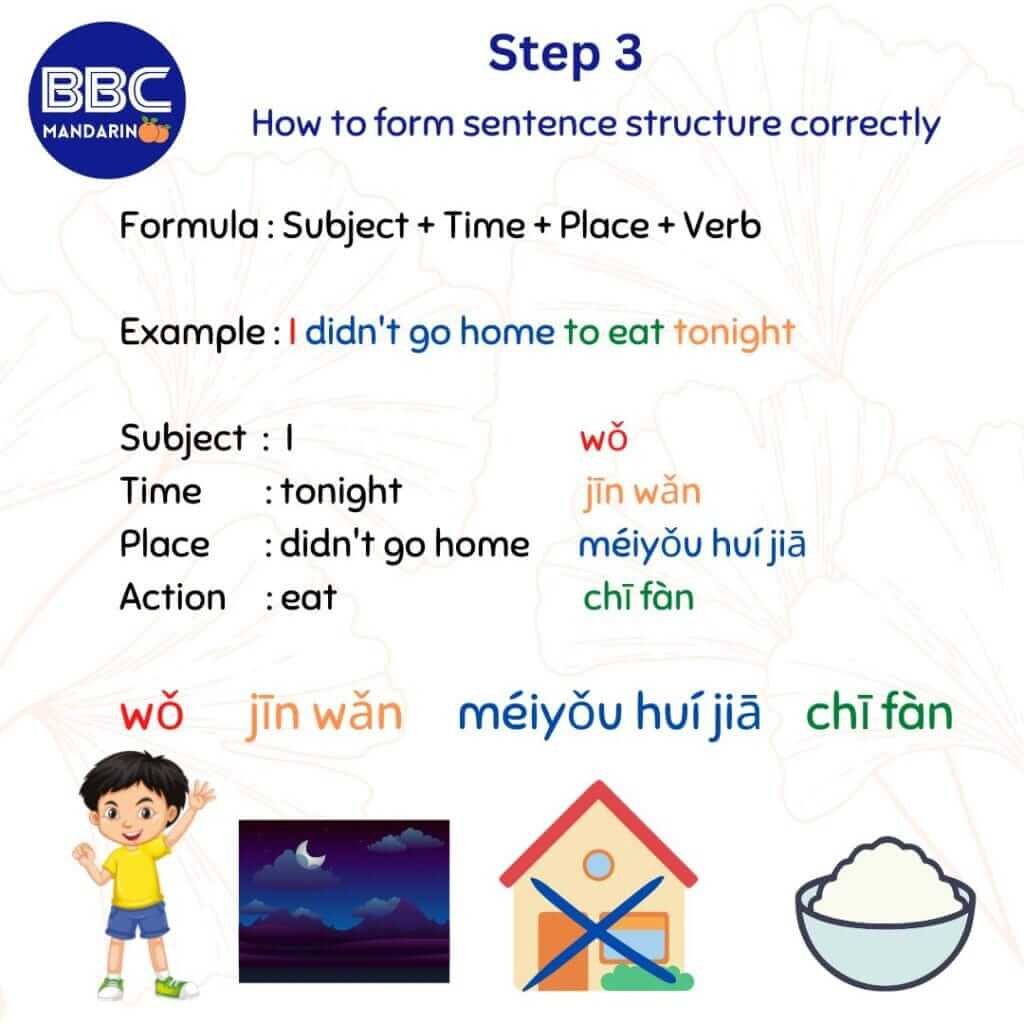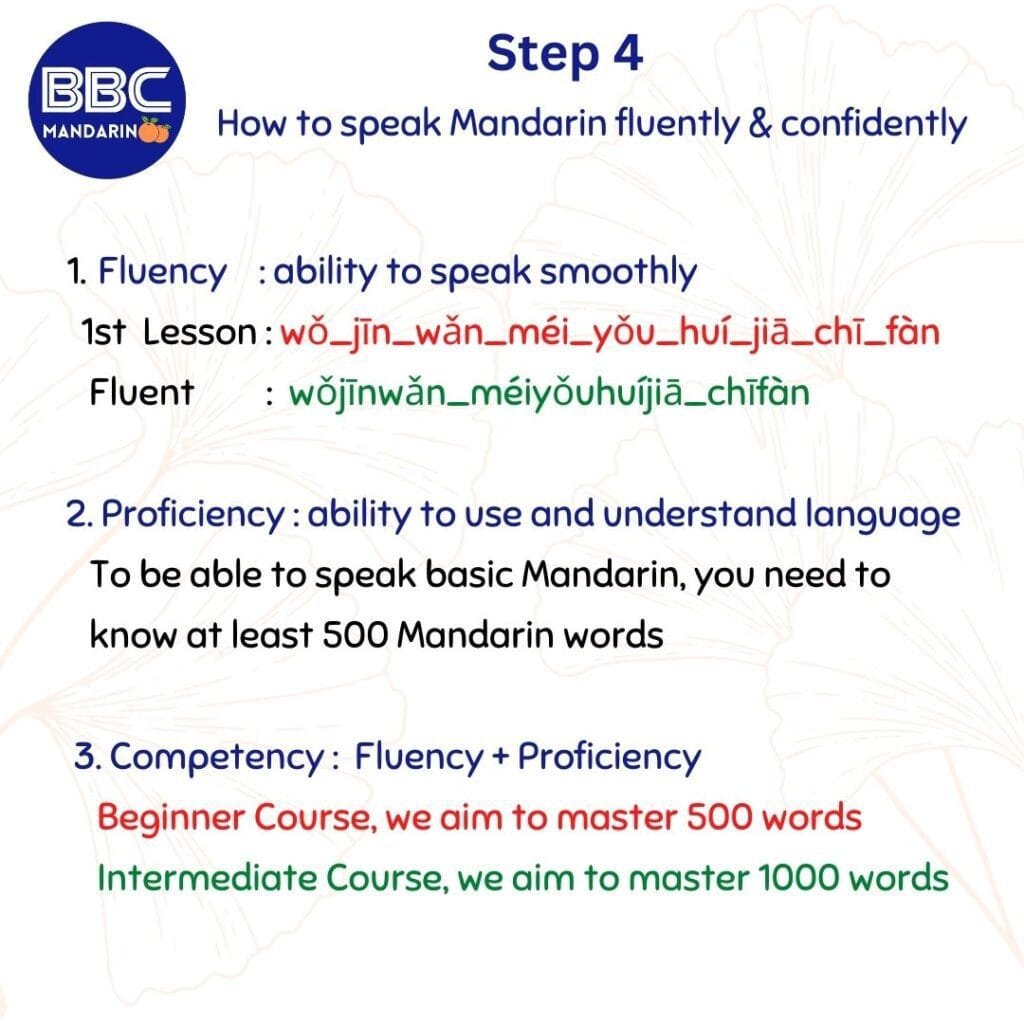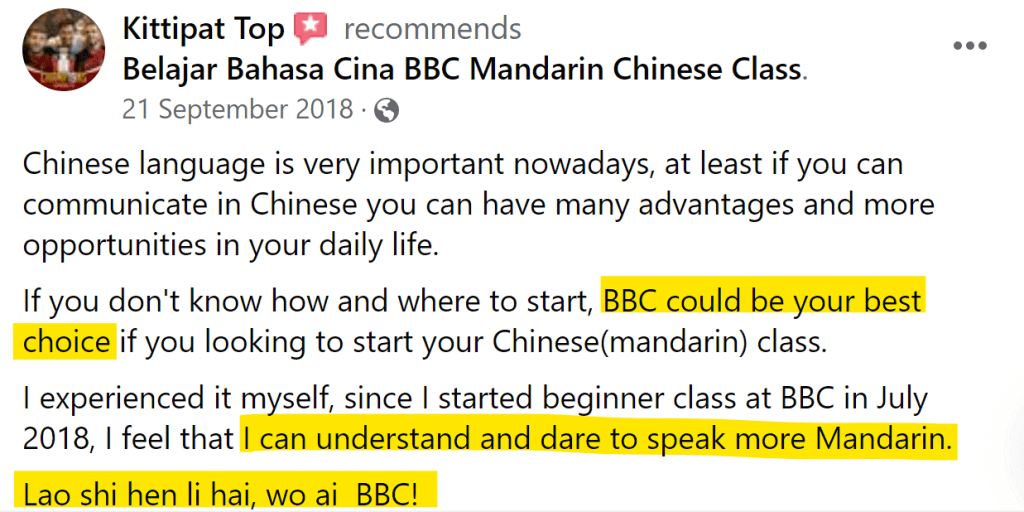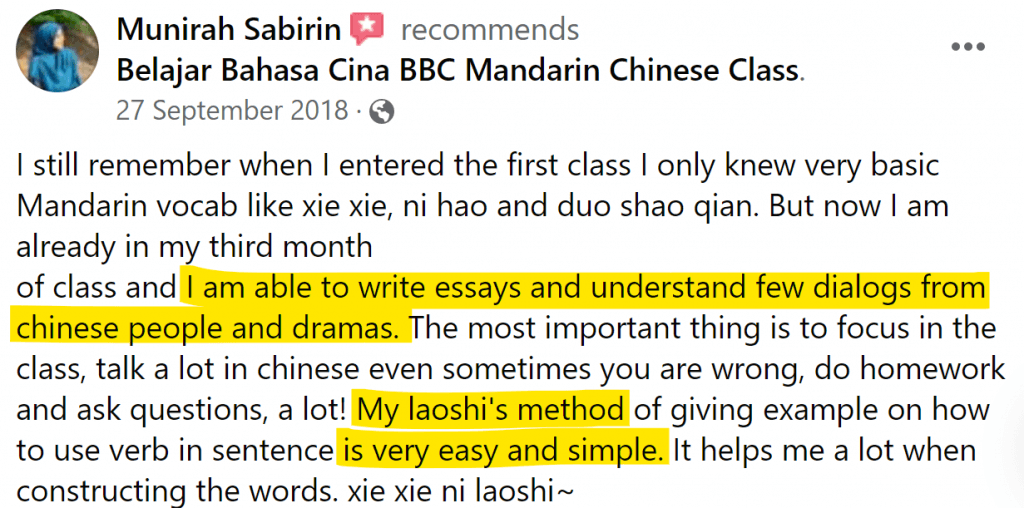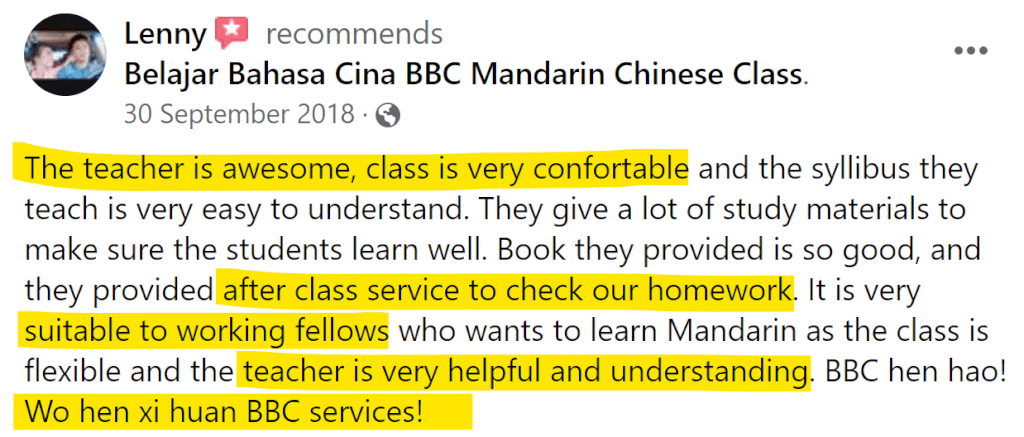 Who Should Join BBC Mandarin Class Setia Alam?
Beginners: If you've never learned Mandarin before, our class is the perfect place to start your language learning journey.
Intermediate Learners: For those with some prior Mandarin knowledge, our intermediate classes will help you build on your existing skills.
Advanced Students: Even if you're already proficient in Mandarin, our advanced classes offer opportunities to refine your language skills and explore more complex topics.
Don't miss out on the chance to learn one of the world's most important languages. Mandarin Chinese is not just a language; it's a gateway to an incredible world of culture, history, and connections. Join our Mandarin class today and start your adventure!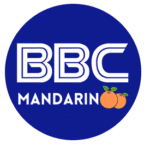 Contact us for BBC Mandarin Class Setia Alam

For Children class : Minn laoshi 017-297 8497 / click to whatsapp 
For Adults class : Vincent laoshi 011-2102 1332 / click to whatsapp