No more monthly fees. You can join BBC class until you speak fluent Mandarin.
Start learning the foundations of Mandarin and speak fluent Mandarin within 12-48 weeks (even if you've zero or little basic of Mandarin). Join BBC Mandarin Class Online now!
Some of the great companies that have chosen BBC Beginner Conversational Course
This Mandarin Online Class is for:
– New learners who have never learned Mandarin before
– Beginners who have learned less than 6 months of Mandarin
– Teenagers and adults to want to speak fluent Mandarin
This course focuses on conversational Mandarin, not writing Chinese characters.
New learners should focus on conversational first, instead of Chinese characters
Through BBC Mandarin Class Online, You Will:
Learn techniques to understand & speak Mandarin like a Chinese native speaker even if you have little basic knowledge in Mandarin.
Get more and better job opportunities with higher income and able to travel to Chinese speaking country without any worry
Learn crucial language and people skills that help you to easily build strong relationships with Chinese people all over the world
3 Main Steps to Speak Mandarin:
Step 1 : Pronunciation – 6 vowels, 4+1 tones, 21 consonants
Step 2 : Learn around 1500 Vocabularies for daily conversation
Step 3 : Sentence structure : STPA formula : Subject > Time > Place > Action
What You'll Get in BBC Mandarin Class Online:
Bonus 1: BBC Beginner Main Course Book ($150 value )
There are 176 pages for our main course book which comprised of 20 Topics & 1 Examination. For Beginner Course, we will learn the first 12 topics (until page 111). You will learn around 1500 fundamental and important vocabularies in this book. 
Bonus 2: Comprehensive Audio Training ($150 value )
Audio clips are very useful for developing your pronunciation and listening skills. Mandarin is a tonal language – words have different meanings depending on how they are pronounced. The four tones of Mandarin Chinese are the essential building blocks for mastering the language. These audio clips will help you in your pronunciation as well as your recognition of the four Mandarin tones.
Bonus 3: Comprehensive Video Training  ($500 value)
You will discover the most effective and easiest method to learn Mandarin with BBC master trainer, Vincent. He will be sharing how to pronounce accurately, understand the vocabularies, construct correct sentence structure and apply what you have learned in your real life. You can refer to https://learnmandarin.teachable.com/beginner
Bonus 4: Lifetime Support Group via Telegram ($500 value)
In this exclusive Telegram group, you'll be able to post audios & videos of your speaking and get feedback from members. You have to make sure others understand what you said in Mandarin. This is what you can never get by reading a book or watching videos. You're part of a community who have all learnt the same techniques.
If BBC students can speak fluent Mandarin, so can you!
Course materials delivery date : 30 August 2019
We will deliver course materials to your address via poslaju and send the audio/video files via email. You can start to learn Mandarin right after you get the course materials. Please practice the pronunciation and send audio files to telegram group. BBC Mandarin Online Course fee is RM190.
About BBC Beginner Course Creators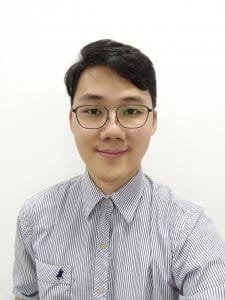 Master Trainer of BBC Beginner Course
He is born in Jakarta, Indonesia and migrated to Kedah, Malaysia since he was 6 years old to learn Mandarin in SJKC. He is always top 3% student in his entire education journey but he never stop learning. After graduated and worked in accounting field for few years, he decided to pursue his passion which is to help non-Chinese to learn and speak Mandarin.

He is HRDF-certified Mandarin trainer who is well-known for his unique teaching technique. He uses English, Malay, Hokkien, Cantonese and other dialects to teach Mandarin. He has been invited for Corporate Chinese Training in various companies, such as Sapura, GM Klang, Les' Copaque Production (Upin & Ipin), Open Leaning, BzBee Sdn Bhd, etc. 

In just 3 years time, he has personally coached over 1500 students from Malaysia, Germany, US, UK, Japan, Korea, Thailand etc. He has a lot of success teaching non-Chinese to understand and converse in Mandarin because he understands the mindset and difficulties of non-Chinese who want to speak Mandarin.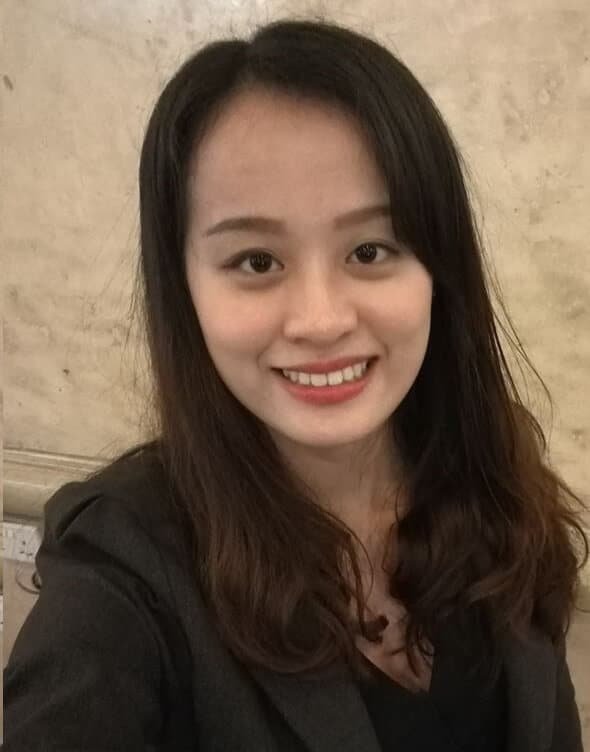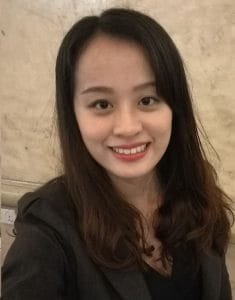 Principal & Master Trainer of Belajar Bahasa Cina BBC
She scores A1 in SPM Mandarin subject (only less than 5% students score A1 in Mandarin). She achieved distinguished results in HSK (Level 6) Examination – Percentile Rank 90% (Total Score: 254/300)
She has corporate experience in preparing, checking distributor contract and purchase agreement in Mandarin & English for Pioneer Centrifuge Sdn. Bhd. She also assisted in interpretation between China sub-contractor & Malaysia main-contractor for KVMRT Project, MMC-Gamuda JV Sdn. Bhd. 
She is also the main course creator for children program. She has helped many non-chinese children learn to speak good command of Mandarin from scratch and many of her students achieve flying colours in their Chinsese examinations.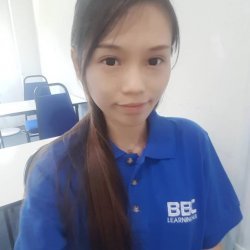 Kimberly, Lead trainer in Shah Alam
Bryant, Lead trainer in Petaling Jaya
Elaine, Lead trainer in Kuala Lumpur
Alan, Lead trainer in Cyberjaya
About Belajar Bahasa Cina BBC
Belajar Bahasa Cina BBC is established in May 2015 under BBC Learning Hub Plt LLP0007993-LGN. We are approved training centre registered under Human Resources Development Fund (HRDF) and Ministry of Finance (MOF). 
Our mission is to help Malaysians to master Mandarin language and foster stronger bonding among Malaysians.  We believe being proficient in Mandarin can actually play a huge impact on a person's future and career.
Till date, we have trained over to 2,000 individuals. We have also conducted training for a number of companies. Some of our Corporate Clienteles include Invest Selangor, Risda Ampang, Sapura, GM Klang, Les' Copaque Production (Upin & Ipin), Open Leaning, BzBee Sdn Bhd, QS Enrolment Solutions APAC and many others