BBC Beginner Course is designed especially for teenagers and adults who have zero or little basic of Mandarin.
This course focuses on conversational Mandarin, not writing Chinese characters.
Duration: 6 Months, Once a week (Guarantee you can speak fluent Mandarin or you can extend to 1-year class for FREE!)
Number of students: 15 pax/class (First come, first serve)
FREE: Lifetime online support via telegram group & Course materials (Book, Audio & Video)
Course fee: RM500 x 3 times or RM1400 (Discount RM100 for full payment)
What you will achieve after joining BBC Beginner Course?
– You will master all Mandarin pronunciations, 6 vowels, 4 tones & 21 consonants
– You will understand 85% of most commonly used Mandarin words
– You will understand 1,000+ important vocabulary & 500+ phrases
– You can write Mandarin characters and phrases in your handphone
– You get useful insights into Chinese culture and 'mindset'
– You can start a conversation with Chinese person about anything
– You can speak Mandarin to anyone in the world
BBC Public Class & Corporate Training
5 Key Steps to Learn Mandarin (for Beginners)
This is our 4th edition beginner course book for our students. It has total of 176 pages.
STEP 1 : LEARN TO PRONOUNCE HAN YU PIN YIN
Han yu means Mandarin while pin yin means spelling. There are 3 components of han yu pin yin; 6 vowels, 4+1 tone and 21 consonants. The table below shows the complete list of han yu pin yin
STEP 2 : LEARN TO UNDERSTAND & MEMORISE VOCABULARY
Mandarin vocabulary is rather straight forward compared to English. For instance,
Computer 电脑 diàn nǎo
Handphone电话 diàn huà
Battery 电池 diàn chí
Movie 电影 diàn yǐng
Do you notice that the first word is the same? 电 diàn = electric
– 脑 nǎo = brain. 电脑 diàn nǎo literally direct translate is "electric brain". It actually means computer.
– 话 huà = talk. 电话 diàn huà literally direct translate is "electric talk". It actually means telephone. 
– 池 chí = reservoir. 电池 diàn chí literally direct translate is "electric reservoir. It actually means battery.
– 影 yǐng = shadow. 电影 diàn yǐng literally direct translate is "electric shadow". It actually means movie.
Take a guess. What is 电视机 diàn shì jī ?  Tips: 视 shì = view ; 机  jī = machine
Your answer : _____________
STEP 3 : LEARN TO CONSTRUCT SENTENCE STRUCTURE
This is the formula to create Mandarin sentences.
S = Subjects (who) come at the beginning of the sentence
T = Time (when) expressions come immediately before or after the subject. 
P = Place (where) where an event happened, the place expression comes before the verb. 
A = Action (what) verb + object, do something.
The sequence is Subject, Time, Place and Action (STPA)
Princess | yesterday | went to the hospital | see the doctor.
gōng zhǔ | zuó tiān | qù yī yuàn | kàn yī shēng
公主昨天去医院看医生。
STEP 4 : SPEAK MANDARIN EVERYDAY
In order to speak fluent Mandarin, it is crucial for students to speak Mandarin everyday. That is why we create whatsapp group for our students to speak Mandarin everyday
STEP 5 : LEARN MANDARIN CHARACTERS
We don't encourage Beginner students to learn Chinese characters at the beginning as it may not be easy for you. Most people agree that Chinese characters is the hardest language to learn. So we leave this to Step 5, only after you can speak around 85% of commonly used Mandarin words.
How BBC Beginner Course can help you to speak Mandarin?
During first class : You Receive Course Materials & Join Online Support Group
1. BBC Beginner Course Book 4th Edition (Total of 176 pages)
2. BBC Audio & Video files via google drive (for all topics and assignments)
3. BBC Whatsapp group (365 days support)
4. BBC Facebook group
5. BBC Telegram channel 
BBC Beginner Course Syllabus using our 4th edition book
5 Fundamental Topics

Topic 1 : How to pronounce Mandarin words (pinyin) accurately
Topic 2 : How to greet and introduce myself in any occasions
Topic 3 : How to ask for phone number, price, quantities, calendar, time…
Topic 4 : How to understand 100+ most common Mandarin words
Topic 5 : How to ask any questions and answer by just copy & paste!
12 Assignments for Daily Conversation
Assignment 1 : How to ask & answer questions
Assignment 2 : Introduce myself in detail
Assignment 3 : Introduce family & friends 
Assignment 4 : How to bargain in shopping
Assignment 5 : How to order in restaurant
Assignment 6 : Meet new Chinese friends
Assignment 7 : How to say time
Assignment 8 : How to say date
Assignment 9 : Mode of transportation 
Assignment 10 : Sing Mandarin songs
Assignment 11 : Share about my hobby
Assignment 12 : Invite friends for a meal 
Examination
You join 6 Months Classroom Training (Offline)
We will learn Topic 1-5 and do assignment 1-12 together in class. After 6 months of lecture, tutorial, discussion, presentation and revision, you will be able to speak confidently but you still need to increase your vocabulary, for assignment 13-20, we will do online via Telegram Support Group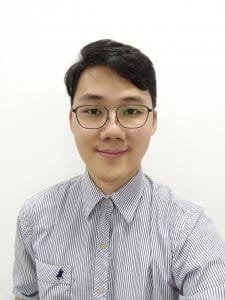 Master Trainer of BBC Beginner Course
He is born in Jakarta, Indonesia and migrated to Kedah, Malaysia since he was 6 years old to learn Mandarin in SJKC. He is always top 3% student in his entire education journey but he never stop learning. After graduated and worked in accounting field for few years, he decided to pursue his passion which is to help non-Chinese to learn and speak Mandarin.

He is HRDF-certified Mandarin trainer who is well-known for his unique teaching technique. He uses English, Malay, Hokkien, Cantonese and other dialects to teach Mandarin. He has been invited for Corporate Chinese Training in various companies, such as Sapura, GM Klang, Les' Copaque Production (Upin & Ipin), Open Leaning, BzBee Sdn Bhd, etc. 

In just 3 years time, he has personally coached over 1500 students from Malaysia, Germany, US, UK, Japan, Korea, Thailand, India, Syria etc. Many of his students got better job opportunities with higher income, close new deals with Chinese clients and able to travel to Chinese speaking country without any worry. He has a lot of success teaching non-Chinese to understand and converse in Mandarin because he understands the mindset and difficulties of non-Chinese who want to speak Mandarin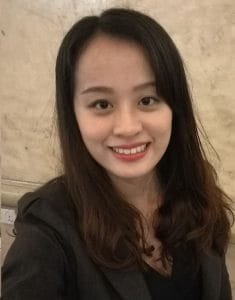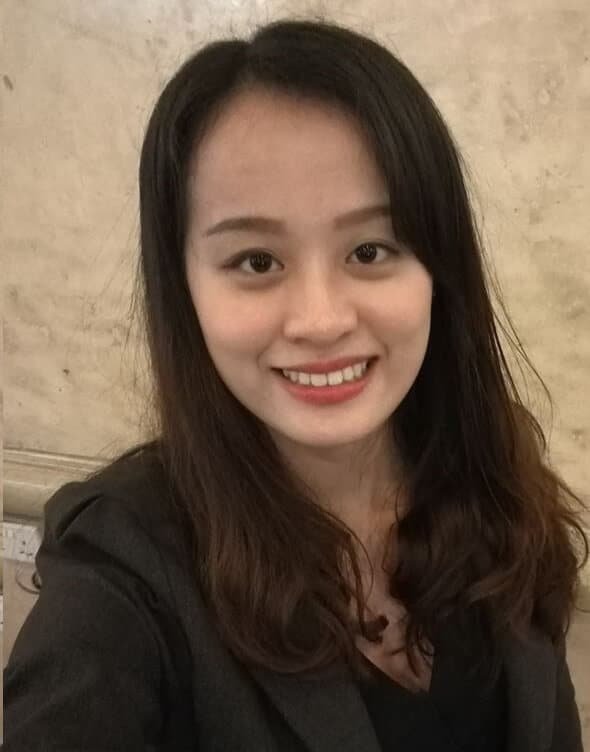 Principal & Master Trainer of Belajar Bahasa Cina BBC
She scores A1 in SPM Mandarin subject (only less than 5% students score A1 in Mandarin). She achieved distinguished results in HSK (Level 6) Examination – Percentile Rank 90% (Total Score: 254/300)
She has corporate experience in preparing, checking distributor contract and purchase agreement in Mandarin & English for Pioneer Centrifuge Sdn. Bhd. She also assisted in interpretation between China sub-contractor & Malaysia main-contractor for KVMRT Project, MMC-Gamuda JV Sdn. Bhd. 
She is also the main course creator for children program. She has helped many non-chinese children learn to speak good command of Mandarin from scratch and many of her students achieve flying colours in their Chinsese examinations.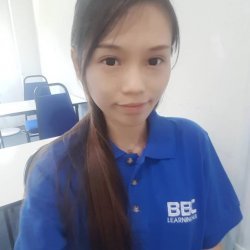 Kimberly, Lead trainer in Shah Alam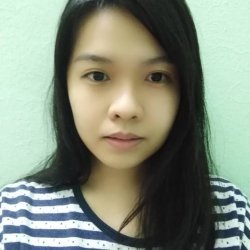 Carlyn, Lead trainer in Petaling Jaya
Elaine, Lead trainer in Kuala Lumpur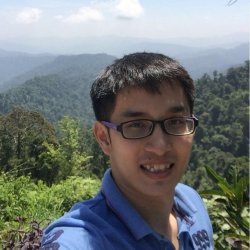 Alan, Lead trainer in Cyberjaya
😍 [𝐏𝐑𝐄-𝐑𝐀𝐌𝐀𝐃𝐀𝐍 𝐆𝐈𝐕𝐄𝐀𝐖𝐀𝐘] 😍
Join BBC course between 28th March to 5th May 2019 to win "30 Interactive Books & Brilliant Talking Pen" worth RM1,000 (2 complete sets will be rewarded to 2 BBC students)
For New BBC students who register between 28th March to 5th May 2019. Please share with us on facebook why you want to learn Mandarin & hashtag #BBCAprilStudent
Guarantee you can speak fluent Mandarin or you can extend to 1-year class for FREE! Limited to 15 pax/class. First come first serve.