Discover the Secrets to Speak & Understand Mandarin in 6 months
Why you should learn Mandarin in Belajar Bahasa Cina BBC?
1. Systematic Way to Learn Mandarin
We start from the foundation/basic for beginner level students. We learn step by step from pronunciation, vocabulary to sentence structure.  We only focus on conversational and important vocabularies for Beginner course.
2. Around 15 Students in a Class (Optimal Learning Environment)
If only 5 students, the class will be dull and lack of interactive. If there are 30 students, teacher can't focus on every student and students do not have chance to speak, ask questions in class.
3. Sufficient Time to Practice (Practice makes perfect)
Beginner Course duration is 6 Months. Class is once a week, total 24 classes. It takes time to pick up new language. The reality is you cannot learn Mandarin the way you cook instant noodles. 
4. FREE 6 Months Class (No extra payment)
We guarantee you can speak fluent Mandarin or you can join next 6 months class for FREE (re-take the whole course for FREE). So, you don't have to fork out extra fees to improve your Mandarin proficiency.
5. Comprehensive Course Materials + Lifetime Support (worth RM500)
You will receive main course book, audio & video files. So that you can practice speaking Mandarin at home/office and ask us any questions via whatsapp
6. FREE Gift "Rabbit Talking Pen' (worth Rm400)
You will receive this Rabbit Talking Pen when you register & make full payment online.Stocks are very limited. First come, first serve.

What can you achieve in joining BBC class?
1. You can introduce yourself in any occasions
First Impressions are the most important. When you meet your Chinese client, colleague, friend, you can grab their attention and make a good impression by greeting and introduce yourself in Mandarin.
2. You can ask for prices and bargain during shopping
You will know how to say numbers from 0 to 1 Million. So, you will never have to worry about prices and you'll get discount if you can speak Mandarin (from BBC students' experience). You can ask and give your phone numbers.
3. You can tell time, date & calendar for any occassions
You can make appointment, arrange schedule, ask for birth date. You can say 5:57 pm, Thursday, 2 June 2017, Monday to Thursday, every week, 2 days, etc in Mandarin
4. You can ask for directions & transportation
This is very important if you like to travel to Chinese country. You never have to worry about getting lost or asking direction in China, Taiwan, Hong Kong, etc.
5. You can order food & beverage in restaurant
You can easily order Chinese (halal) food in Chinese restaurant without your friends' help. You can even order or takeaway food your colleagues, client and friends.
>> You will learn more than these 5 chapters. There are total of 12 chapters for 12 different scenarios that you will face in everyday's life (such as meet new Chinese friend, introduce family & friends, share your hobby, ask & answer any questions)
What do BBC student say about us?
If BBC students can speak fluent Mandarin, so can you!
Who are the BBC Beginner Course Creators?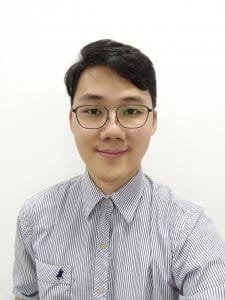 Master Trainer of BBC Beginner Course
He is born in Jakarta, Indonesia and migrated to Kedah, Malaysia since he was 6 years old to learn Mandarin in SJKC. He is always top 3% student in his entire education journey but he never stop learning. After graduated and worked in accounting field for few years, he decided to pursue his passion which is to help non-Chinese to learn and speak Mandarin.

He is HRDF-certified Mandarin trainer who is well-known for his unique teaching technique. He uses English, Malay, Hokkien, Cantonese and other dialects to teach Mandarin. He has been invited for Corporate Chinese Training in various companies, such as Sapura, GM Klang, Les' Copaque Production (Upin & Ipin), Open Leaning, BzBee Sdn Bhd, etc. 

In just 3 years time, he has personally coached over 1500 students from Malaysia, Germany, US, UK, Japan, Korea, Thailand etc. Many of his students got better job opportunities with higher income and able to travel to Chinese speaking country without any worry. He has a lot of success teaching non-Chinese to understand and converse in Mandarin because he understands the mindset and difficulties of non-Chinese who want to speak Mandarin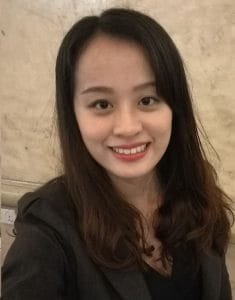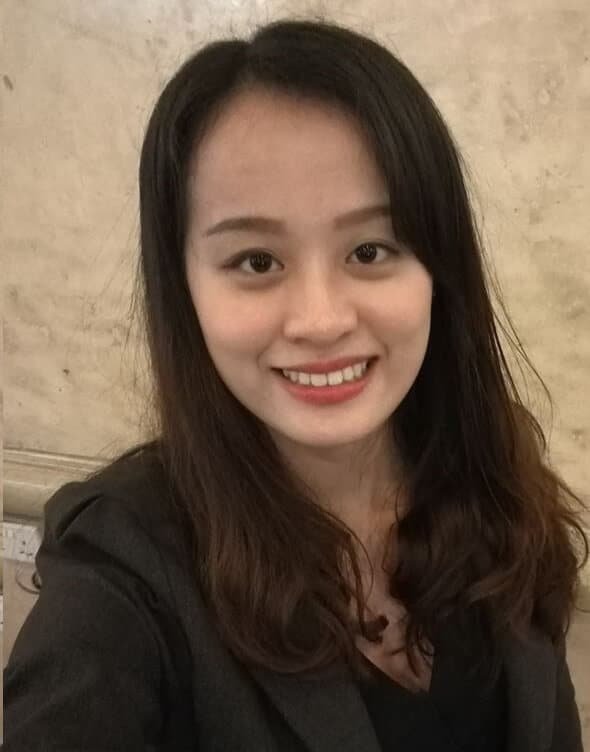 Principal & Master Trainer of Belajar Bahasa Cina BBC
She scores A1 in SPM Mandarin subject (only less than 5% students score A1 in Mandarin). She achieved distinguished results in HSK (Level 6) Examination – Percentile Rank 90% (Total Score: 254/300)
She has corporate experience in preparing, checking distributor contract and purchase agreement in Mandarin & English for Pioneer Centrifuge Sdn. Bhd. She also assisted in interpretation between China sub-contractor & Malaysia main-contractor for KVMRT Project, MMC-Gamuda JV Sdn. Bhd. 
She is also the main course creator for children program. She has helped many non-chinese children learn to speak good command of Mandarin from scratch and many of her students achieve flying colours in their Chinsese examinations.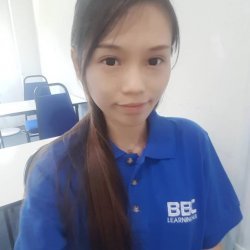 Kimberly, Lead trainer in Shah Alam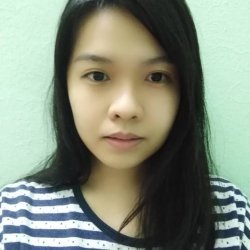 Carlyn, Lead trainer in Petaling Jaya
Elaine, Lead trainer in Kuala Lumpur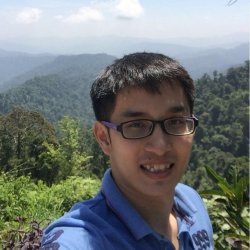 Alan, Lead trainer in Cyberjaya
BBC Public Classes & Corporate Trainings
June 2019 Intake Schedule
1. Shah Alam > First class: 15 June 2019 (Class on Every Saturday 10am-12noon) 
Address: No. 40-1, Jln Sg. Burung AA 32/AA, Seksyen 32, Bukit Rimau, 40460 Shah Alam

2. Petaling Jaya > First class: 15 June 2019 (Class on Every Saturday 2pm-4pm)
Address: Oasis Square, D2-03, Capital 4, 2A, Jalan PJU 1A/7A, Ara Damansara, 47301 Petaling Jaya.
3. Cyberjaya > First class: 11 June 2019 (Class on Every Tuesday 8pm-10pm)
Address: A-1-11, Cybersquare, Jalan Teknokrat 6, Cyber 5, 63000 Cyberjaya

4. Kuala Lumpur > First class:  12 June 2019 (Class on Every Wednesday 8pm-10pm)
Address: 19-3, Jalan Setiawangsa 8, Taman Setiawangsa, 54200 Kuala Lumpur

We encourage students to join the first class. After the first class, you may attend other classes, we offer flexibility. 
Shah Alam : Tuesday 8pm-10pm, Friday 8pm-10pm, Saturday 10am-12noon
Petaling Jaya : Wednesday 8pm-10pm, Friday 8pm-10pm, Saturday 2pm-4pm
Kuala Lumpur : Tuesday 8pm-10pm, Wednesday 8pm-10pm, Saturday 3pm-5pm
Cyberjaya : Tuesday 8pm-10pm, Thursday 8pm-10pm, Saturday 10am-12noon
FREE Gift for June 2019 Intake Students only
(For June 2019 Intake  Students only)
Join BBC Course & make full payment online to receive FREE gift "Rabbit Talking Pen" worth RM400 
Join BBC Beginner 6 Months Course (June to December 2019)
Click one of the button to register
Register now to reserve your seat! Limited to 15pax only. First come, first serve.
If you have any question, please contact us